Consider getting Gift Certificates for your friends & family…..and everyone that you need to get gifts for this year. They can use them for any of the Palma Sola Wellness products & services and you're guaranteed that the recipient will get exactly what they REALLY want for themselves.
We all know that family & friends don't do enough for themselves (just like WE don't do enough for ourselves) and a Gift Certificate is a nice way to nudge them towards better self-care, relaxation, and wellness.
Click on the Gift Certificate below to purchase a physical OR an emailable Gift Certificate for your loved ones, friends, or business associates today.  (this is especially fantastic if you've waited until the last minute to buy your gifts and need something quickly – for that purchase an emailable certificate today!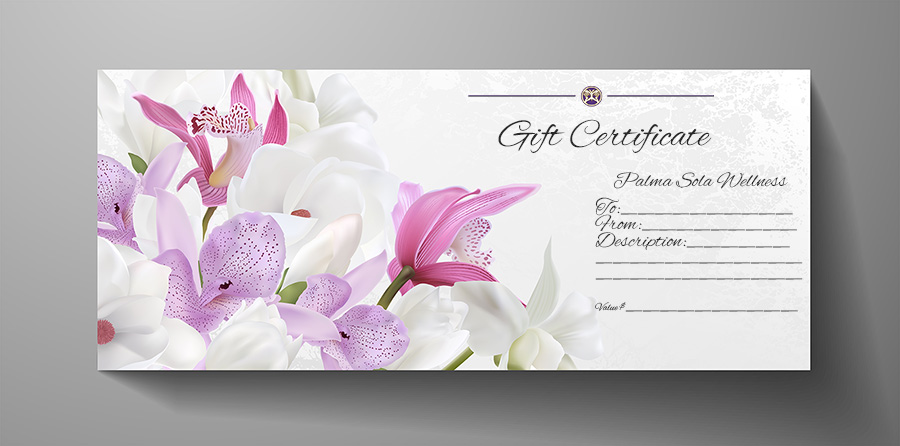 The 6 Myths about
Growing Older
1. That it's a disease, a disaster 2. That we are mindless 3. That we are sexless 4. That we are useless 5. That we are powerless 6. That we are all alike